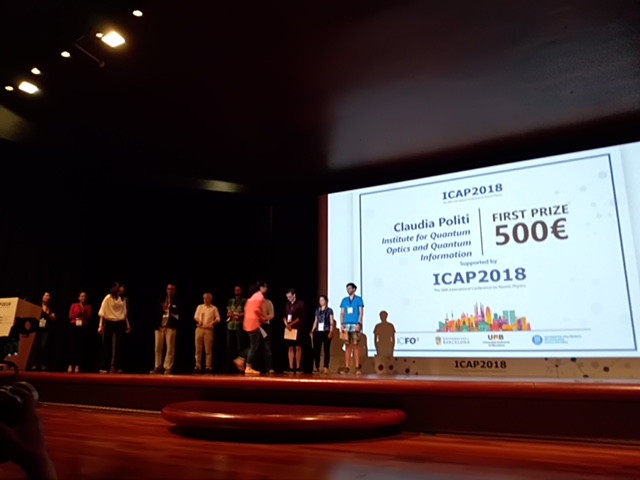 Claudia Politi, a PhD student in the RARE Lab,  has won the first prize for best poster at ICAP 2018 in Barcelona.
More than 600 posters were presented during ICAP 2018. The prizes were decided by the Poster Awards Commission of ICAP 2018 presided by Prof. Fritz Haake.
Congratulations Claudia!