We are currently designing and building a new experimental apparatus to study highly excited Erbium atoms. For this, we will implement a Tweezer array for Rydberg atoms of Erbium for Quantum Simulation (T-REQS).
Using our strong experience from the ERBIUM and the RARE experiment, we will set up a similar apparatus exploiting a transversal cooling chamber, Zeeman-slower, and a main chamber with a 5-beam MOT. The main chamber will also feature a versatile electric-field control to provide precise control over the Rydberg atoms. Using a high-resolution objective, we will implement arbitrary arrays of optical tweezers to trap single atoms and study their behaviour when excited to Rydberg states.
Rydberg states in multi-electron atoms
Rydberg atoms are well-known for their exaggerated properties, especially their strong long-range interaction due to their extremely large dipole moment. In recent years, tremendous progress has been made, in both experimental as well as theoretical work, in studying their properties and first applications for quantum simulation. However, most of these studies concentrate on single- or two-electron systems like alkali, alkaline-earth or alkaline-earth-like atomic species. We will extent the studies to a new class of atomic complexity by investigating the multi-electron atom erbium.
Optical tweezer arrays
To control a number of atoms on the single-particle level, we will use strongly-focused laser beams, so-called optical tweezers, to trap single atoms at well-defined positions. Using a spatial light modulator, we can create arbitrary patterns of atoms. Using a sorting algorithm, deterministic filling with a high fidelity is possible. The rich electronic structure of erbium allows to implement different cooling schemes, which provides a perfect starting point for quantum simulations in this system.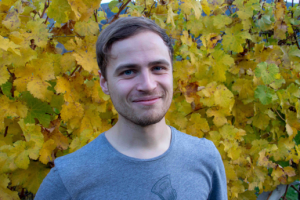 Benedict Hochreiter has joined the T-REQS team for his master thesis.  He will concentrate on Rydberg physics in multi electron atoms.
Keep Reading ...